XXI Ironman Lanzarote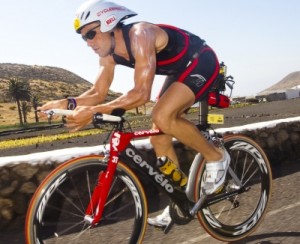 Start Date: 19/05/2012
An unrivalled test of strenght character and mind-body excellence. Tehe motto says it all: «Normal limits do not apply»

Course Description
Swim (cut off 2h 20min after race start)
The 3.8 km swim is a 2 lap rectangular course taking place in the Atlantic Ocean just outside Puerto del Carmen and the water is around 18-19 degrees so wetsuits are allowed.
Bike (cut off 10h 30min after race start)
The 180 Km bike course is a hilly and typically windy ride that brings you through the Fire Mountains and to the northern part of the island with the beautiful view of the neighbouring island of La Graciosa.
Run (cut off 17h 00min after race start)
The run is typically hot and sunny with four laps of 10.55 km keeping the athletes close to the spectators in Puerto del Carmen.